i just woke up at an embarrassingly late hour…but it's Saturday, i have no plans, and it's pouring rain outside. and i do mean pouring. the perfect groundwork was laid for sleeping in & i gladly took advantage.
rainy Saturdays are also quite perfect for putting together a new batch of lovely things discovered in the past week.
i think i like rainy Saturdays.
pretty (clothes) pins: wooden clothes pins + vintage fabrics. brilliant.
eggceptional: i've recently been on an egg/egg whites kick so this beauty of an egg crate from Anthropologie immediately caught my eye. and seriously, could the color be more perfect? RAH RAH, Carolina!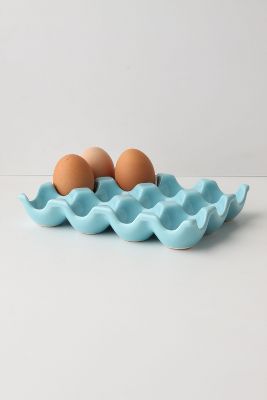 easy breezy: ignore the quirky face masks…all my attention is focused on that dress. perfectly laid-back with pockets + floral scarf. perfectly charming.
bow-peep: absolutely, positively ADORE this little bow…it's made from thick yarn to be warn in the fall/winter, but i'm all over it for summer. come to me now, little bow!
a little graphic: in the best of ways. i love bold, simple words & it would seem the designer behind this swell reception does too.
maps & music: just updated my "to-do" list to include 'figure out how to make these.'  don't they just make you smile? [side note: the quirky couples' save-the-date idea is also kind of wonderful!]
oh. my. graceman: i don't remember how i stumbled across Miss Anna Graceman this past week, but she opened her mouth & i was instantly floored. she writes lyrics. she writes music. and can we just talk about those pipes of hers?  she's TWELVE. YEARS. OLD.  the Biebs made it big via YouTube…just sayin'.
say cheese: little jeans. little hats. cutie pies.
farethewell for now.